Perspectives
Our Perspectives on Safety section features expert viewpoints on current themes in patient safety, including interviews and written essays published monthly. Annual Perspectives highlight vital and emerging patient safety topics.
Additional Filters
Approach to Improving Safety
Displaying 1 - 1 of 1 Results
This piece discusses Just Culture in EMS, where variation exists across systems, and challenges and opportunities to enhancing safety event reporting.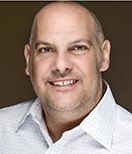 Chris Cebollero, BS, CCEMT-P, is the President and CEO of Cebollero & Associates Consulting Group. He has served as a paramedic for over 20 years, and in his last operational role he was the Chief of EMS at Christian Hospital in North St. Louis. We spoke with him about the status of safety culture in EMS and challenge associated with safety event reporting.