The PSNet Collection: All Content
The AHRQ PSNet Collection comprises an extensive selection of resources relevant to the patient safety community. These resources come in a variety of formats, including literature, research, tools, and Web sites. Resources are identified using the National Library of Medicine's Medline database, various news and content aggregators, and the expertise of the AHRQ PSNet editorial and technical teams.
Save
Commonly Searched Resource Types
Displaying 1 - 3 of 3 Results
Perspective on Safety
May 16, 2022
This piece focuses on measuring and monitoring patient safety in the prehospital setting.
This piece focuses on measuring and monitoring patient safety in the prehospital setting.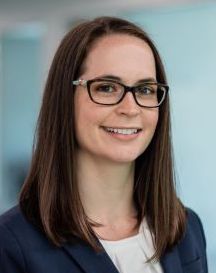 Remle Crowe, PhD, NREMT, is the Director of Clinical and Operational Research at ESO. In her professional role, she provides strategic direction for the research mission of the organization, including oversight of a warehouse research data set of de-identified records (the ESO Data Collaborative). We spoke with her about how data is being used in the prehospital setting to improve patient safety.
Patient Safety Primer
September 7, 2019
This Primer provides an overview of the history and current status of the patient safety field and key definitions and concepts. It links to other Patient Safety Primers that discuss the concepts in more detail.
Cierniak KH, Gaunt MJ, Grissinger M. PA-PSRS. Patient Saf Advis. 2018;15(4).
The operating room environment harbors particular patient safety hazards. Drawing from 1137 perioperative medication error reports submitted over a 1-year period, this analysis found that more than half of the recorded incidents reached the patient and the majority of those stemmed from communication breakdowns during transitions or handoffs. The authors provide recommendations to reduce risks of error, including using barcode medication administration, standardizing handoff procedures, and stocking prefilled syringes.