Technical Expert Panel

David A. Acosta, MD
As chief diversity and inclusion officer, David A. Acosta, MD, provides strategic vision and leadership for the AAMC's diversity and inclusion activities across the medical education community, and leads the association's Equity, Diversity and Inclusion unit. 
A board-certified physician of family medicine, Dr. Acosta joined the AAMC from the University of California (UC), Davis School of Medicine where he served as senior associate dean for equity, diversity, and inclusion and associate vice chancellor for diversity and inclusion and chief diversity officer for UC Davis Health System. He previously served as the inaugural chief diversity officer at the University of Washington (UW) School of Medicine, where he established a rural health fellowship program for Tacoma Family Medicine, a residency program affiliated with the UW Department of Family Medicine. 

Nicole Brandt, Pharm.D., MBA, BCPP, CGP, FASCP
Dr. Brandt is a professor in the Department of Pharmacy Practice and Science and executive director of the Peter Lamy Center on Drug Therapy and Aging. Since joining the University of Maryland School of Pharmacy, she has expanded geriatric training opportunities available, including the geriatrics/palliative care pathway, ASHP-accredited geriatrics residency, and two-year post-PharmD fellowship. She has worked on various interdisciplinary teams across numerous practice settings and is currently leading initiatives to integrate sustainable pharmacist-directed services to help older adults with multiple co-morbidities at the MedStar Center for Successful Aging. Dr. Brandt has been active in promoting optimal care for older adults and has affected this through her educational, clinical, as well as health care policy work. She has directed projects with multiple stakeholders focusing on Medicare Part D Medication Therapy Management programs, high risk medications, and medication stewardship. Her public policy advocacy occurs on both a state and national level. She is one of the authors of the 2012, 2015 and 2018-2019 American Geriatrics Society Beer's Criteria and the past president and board chairman of American Society of Consultant Pharmacists.
 

Jane Brock, MD, MSPH
Dr. Brock is Medical Director at Telligen and served as the clinical director of the Quality Innovation Network-Quality Improvement Organization's National Coordinating Center in the 11th Statement of Work (SOW).  She currently serves as a clinical advisor to the Data Validation contractor for the Network of Quality Improvement and Innovation Contractors (NQIIC), a new consolidated national improvement vehicle for the Centers for Medicare & Medicaid Services' 12th SOW. QIN-QIOs and NQIICs seek to improve the effectiveness, efficiency, economy, and quality of services delivered to Medicare beneficiaries. She is working to adapt and apply implementation research methods to the ocean of data collected through these large-scale improvement programs, as a standardizable technique for distilling actionable knowledge from a set of widely variable community experiences.
Dr. Brock spent 18 years as an urgent care physician, and the past 20 years providing clinical and quality improvement expertise to a variety of CMS-funded projects. She is also served as a co-Principle Investigator for Project ACHIEVE, a Patient-Centered Outcomes Research Institute (PCORI) project to rigorously evaluate the effectiveness of transitional care strategies.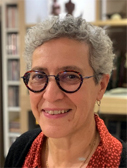 Pascale Carayon, PhD
Pascale Carayon, PhD, is Professor Emerita in the Department of Industrial and Systems Engineering at the University of Wisconsin-Madison, USA. She is the Founding Director of the Wisconsin Institute for Healthcare Systems Engineering; she led the interdisciplinary Systems Engineering Initiative for Patient Safety (SEIPS) program at the University of Wisconsin-Madison, USA. She received her Engineer diploma from the Ecole Centrale de Paris, France, and her PhD in Industrial Engineering from the University of Wisconsin-Madison. She has over three decades of research experience analyzing, designing and improving complex work systems such as those in health care. For more than 20 years, her research has focused on patient safety and health care issues such as design of health information technologies and healthy work systems. As an industrial and systems engineer, she is renowned for her groundbreaking contributions in modeling complex system interactions in health care processes that influence patient safety and other outcomes for patients and health care workers such as clinician well-being. Professor Carayon is an outstanding scholar. She has published 194 journal publications and 253 conference papers and 30 technical reports, and was the Editor-in-Chief of Applied Ergonomics, a top journal in human factors and ergonomics. She is the editor of the Handbook of Human Factors and Ergonomics in Health Care and Patient Safety, which is considered as the definitive textbook on human factors in health care. She is a Fellow of the Human Factors and Ergonomics Society, Fellow of the International Ergonomics Association, and member of the editorial boards of Behaviour and Information Technology, Work and Stress, and The Journal of Patient Safety. In 2016, she received the John M. Eisenberg Patient Safety and Quality Award for Individual Achievement. Dr. Carayon was the co-chair of the US National Academies' Committee on Systems Approaches to Improve Patient Care by Supporting Clinician Well-Being. She is a member of the International Academy of Quality and Safety in Health Care. In 2020, she was designated as a National Associate of the National Academies of Sciences, Engineering, and Medicine for her extraordinary service.

Amy Helwig, MD, MS, FAAFP
Dr. Amy Helwig currently serves as the Executive Vice President of RTI International's Commercial Health division and Center for Health Care Advancement, an industry leader in helping to design, deploy and optimize value-based care programs and analytic solutions for patient engagement and population health. Dr. Helwig is recognized nationally for developing innovative programs in quality, safety and Health IT to drive value and improve patient outcomes.
 
Prior to RTI, Dr. Helwig was Chief Quality Officer and Vice President, Quality Improvement and Performance at the University of Pittsburgh Medical Center Insurance Services Division where she led quality, safety and performance programs over all insurance lines of business covering 3.4 million lives. This included leading the development and implementation of quality programing for all value and alternative payment models and outcome-based centers of excellence.
 
Earlier in her career, Dr. Helwig served as Deputy Director of the Center for Quality Improvement and Patient Safety at the Agency for Healthcare Research and Quality where led the development of common formats for national patient safety event reporting and AHRQ's Patient Safety Organization program, as well as prototyping diagnostic safety measures. She was on the team that developed the national scorecard of patient safety measures for the CMS Partnership for Patients.  As the Director, HIT Safety and Clinical Informatics and Acting Chief Medical Officer at the U.S. Office of the National Coordinator for Health Information Technology she guided national quality improvement and population health programs and promoted development of new policies for health IT safety and usability.
 
Dr. Helwig is board-certified in both clinical informatics and family medicine and a graduate of the Medical College of Wisconsin.

Carol Keohane, MS, RN
Carol Keohane is currently Senior Vice President and Chief Quality and Safety Officer (CQSO) for South Shore Health (SSH) where she is responsible for the integration of quality, safety and patient experience across the system of care. Ms. Keohane partners and collaborates with senior leadership and the Board of Directors to develop and execute a strategy that positions South Shore Health as an industry leader in delivering high quality care.  Ms. Keohane's leadership is aimed at ensuring a consistent, enterprise-wide vision for quality, safety and patient experience guided by specific strategies for each clinical and business unit within SSH's continuum of care.
 
Prior to assuming the role of SVP and CQSO at SSH, Ms. Keohane served as Vice President, Quality, Safety, Experience and Health Systems Performance Improvement for Kaiser Permanente. Here; Ms. Keohane spearheaded enterprise-wide process improvement strategies; developed safety goals and ensured strategic alignment of patient safety solutions throughout Kaiser Permanent's vast system. During her tenure at KP she provided health plan and hospital quality leadership for several national initiatives, working across functions and in partnership with operational leaders and dedicated staff to ensure quality oversight of key programs including the advancement of perinatal care, high reliability and performance improvement. She also served as a quality lead for the organization's COVID-19 response and business continuity efforts.
 
Previously, Ms. Keohane served as Assistant Vice President of Patient Safety for CRICO, Harvard Risk Management Foundation.  In this role, she worked closely to promote quality and safety at all Harvard affiliated academic medical centers and community hospital systems.  Her experience also includes serving as Program Director for Brigham and Women's Hospital's Center for Patient Safety, Research and Practice.
 
Ms. Keohane is a value-driven healthcare professional with a reputation for driving successful, innovative and cost-effective solutions. Throughout her career, she has assisted in building national clinical programs that have transformed patient care delivery and outcomes.
 
Ms. Keohane received her Bachelor of Science in Nursing from St. Anselm College and a Master of Science in Health Informatics and Management from the University of Massachusetts.  She has published extensively on various patient safety issues including the evaluation of various health information technologies and their impact on patient care and clinician workflow. Ms. Keohane has participated as a reviewer for the Journal of the American Medical Association, Critical Care Medicine, and the International Journal for Quality in Health Care.  In 2012, she was invited to serve on the editorial board for the Journal of Patient Safety.
 

Audrey Lyndon, PhD, RN, FAAN
Dr. Lyndon is the Vernice D. Ferguson Professor in Health Equity and assistant dean for clinical research at NYU Rory Meyers College of Nursing. Her equity work is focused in two areas: maternal health equity and diversifying the nursing science and healthcare workforce. Dr. Lyndon's maternal health work has focused on patient safety and quality in maternity and neonatal care, including improving communication and teamwork among clinicians; identifying parents' perspectives on safety during labor, birth, and neonatal care; developing nurse-sensitive outcomes for labor and birth; and research on severe maternal morbidity and maternal mortality. Her team has conducted groundbreaking research on differences in perspective on speaking up about safety concerns and developing understanding of how women and parents conceptualize safety during childbirth and neonatal intensive care, and Dr. Lyndon co-chaired the development of the California Maternal Quality Care Collaborative Obstetric Hemorrhage Toolkit that became a national and international model for maternal safety bundles and collaborative quality improvement. Dr. Lyndon is currently focused on understanding the experiences of Black and Latinx survivors of severe maternal morbidity to better identify their support needs and research priorities, as well as to identify community-driven prevention targets for severe maternal morbidity. Dr. Lyndon's work on diversifying the nursing science and healthcare workforce includes mentoring and sponsorship of historically excluded clinicians and scientists, and efforts to build effective pathways programs for historically excluded individuals into nursing, nursing science, and clinical specialties.
 

Barbara Pelletreau, RN, MPH
Barbara is formerly the Patient Safety Officer at CommonSpirit Health, the fourth largest healthcare system, were she was responsible for regulatory readiness, medication safety, management of controlled substances, reduction of hospital-acquired conditions, voluntary events reporting, and loss control/prevention. Under her leadership, CANDOR (Communications AND Optimal Resolution) and Just Culture were spread system wide. Barbara has also led system-wide employee safety efforts, resulting in the reduction of workers' compensation costs, at the University of California, Office of the President.
Barbara is known for her strategic and collaborative leadership, implementer of transformative and large scale initiatives, patient-centric results, adoption of innovative technology solutions and investment in her team and those she works with.
 
She resides in the San Francisco Bay Area with her husband and two children. She enjoys hiking and cycling adventures, yoga, travel, and entertaining friends and family.

Leilani Schweitzer
Leilani Schweitzer is the PEARL Patient Liaison for Stanford Health Care. In 2005, her son Gabriel died after a series of medical errors at Stanford Children's Hospital. Since 2011, she has worked on Stanford's efforts to be transparent and learn after unexpected medical outcomes. She uses her own experience to navigate between the often insular, legal and administrative sides of medical error; and the intricate, emotional side of the patient and family experience. Her work with patients, families, care providers and attorneys has given her a unique view of the importance and complex realities of disclosure and transparency. Leilani's work has been discussed in the New York Times, Wall Street Journal and on CNN.com. She has been featured on the Ted Radio Hour and RadioLab podcasts. Leilani's TedX talk about the need for transparency and compassion in healthcare has been viewed more than 130,000 times.

Amy Vogelsmeier, PhD, RN
Dr. Vogelsmeier is an Associate Professor at the Sinclair School of Nursing, University of Missouri and a fellow in the American Academy of Nursing. Dr. Vogelsmeier received her PhD in leadership and health-systems in 2008 and her master's degree in adult and gerontological nursing in 1997, both from the University of Missouri. Her undergraduate nursing degree was obtained in 1989 from the University of Central Missouri. She has 30 years of practice in both acute and long-term care with extensive experience in leadership, quality improvement, and patient safety. Dr. Vogelsmeier's area of research is focused on patient safety with an emphasis on reducing adverse events such as rehospitalizations and emergency department visits among nursing home residents and improving medication safety in nursing homes. She has research expertise in nursing home work processes including technology implementation and implementation of advanced practice registered nurse care coordination.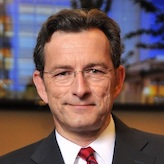 Sam Watson, MSA, MT(ASCP), CPPS
Sam R. Watson, MSA, MT(ASCP), CPPS, is the senior vice president of Field Engagement for the Michigan Health & Hospital Association (MHA). In this role, Watson leads member services and develops strategic relationships with stakeholders to further the mission of the MHA. Additionally, Watson provides executive leadership for the Education division and the MHA Keystone Center.
Over the years, Watson has led numerous efforts to build collaborative relationships across multiple entities in Michigan and beyond. Most recently, co-leading the creation of Superior Health Quality Alliance, an eight-organization consortium that addresses quality and safety through federally funded contracts. Prior to being named senior vice president of Field Engagement, Watson led the MHA Keystone Center in its efforts to improve patient safety and quality, including federally funded Hospital Engagement Networks, Hospital Improvement Innovation Networks and many statewide quality initiatives, with focus areas such as surgery, obstetrics, hospital-associated infections, emergency departments, sepsis, falls, pressure ulcers, venous thromboembolism and care transitions.
Under Watson's leadership, the MHA Keystone Center was the recipient of the Eisenberg Innovation in Patient Safety and Quality Award and Dick Davidson Quality Milestone Award for healthcare improvement. Watson has recognized as one of the 50 Experts Leading the Field of Patient Safety by Becker's Hospital Review, a leading healthcare publication.
Watson currently serves on several professional organizations and committees, including the boards of directors for the Institute for Healthcare Improvement, Christian Life Services – Holland Home, and Spectrum Health West Michigan.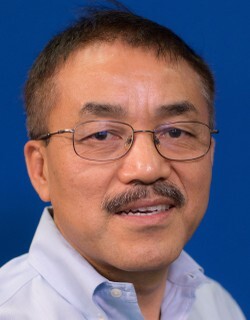 Yan Xiao, PhD
Dr. Xiao is a human factors engineer and patient safety expert. He teaches human factors in health care based on a wide range of safety improvement operations experience in medical devices, electronic health record, root cause analysis, facility design, team communication, nursing work environment, and reduction of hospital acquired conditions. He directed human factors and patient safety science programs at a non-profit healthcare system, and has been conducting research related to healthcare human factors. His research informed key aspects of patient safety, such as usability and design of health information technology, team performance, leadership, clinical alarms, and improvement methodologies. He is the principal investigator of an Agency for Healthcare Research and Quality funded patient safety learning lab to improve medication safety in community and ambulatory settings. He is funded by National Science Foundation to develop sensor-based pain assessment and user interfaces to health information. He is on editorial boards for the journal of Human Factors and Journal of Cognitive Engineering and Decision Making, and is a member of F1000 Medicine Faculty.